Taming
Taming is a Skill that can be trained by taming animals, or having your tamed pet attack stuff.
Passive Effect: Your tamed pets receive a +0.25% bonus to attack damage per level, up to +25% at level 100.

You gain

2 Taming EXP

for every point of damage that your tamed pets deal. This experience gain is not subject to the

boredom exp reduction

of pet experience.
Pets that you don't want from leveling Taming or breeding can be picked up with Sneak + Right Click, and sold to the Pet Buyer at Spawn for some Taming EXP and a chance at a Thank You Letter, which gives you a random bean when used.
Leveling
| Icon | Name | Taming EXP |
| --- | --- | --- |
| | Tame Wolf | 1000 |
| | Tame Cat | 1100 |
| | Tame Fox | 1200 |
| | Tame Parrot | 600 |
| | Tame Horse | 1200 |
| | Tame Skeleton Horse | 2250 |
Milestones
Icon
Level
Milestone
1
Have 2 followers at a time
5
Tame Foxes
Using Raw Chicken


20
Have 3 followers at a time
40
Have 4 followers at a time
41
Ride tamed Wolves, Cats, and Foxes
Also requires 2 ♥ Affection


60
Have 5 followers at a time
80
Have 6 followers at a time
100
Have 7 followers at a time
Pet Ability Teaching

Taught Abilities can be given to pets, requiring a certain Taming level and some materials.
To teach a pet that you own an ability:

Right click on the pet with a Training Treat

Training treats can be obtained uncommonly from the Thank-You Letters received from the Pet Buyer, or found in any loot chest at the same rate as Rainbow Beans

This opens the training menu, which lets you select which ability to teach

To teach someone else's pet an ability:

The owner of the pet must procure a

Training Wavier

from the

Quest Point Shop

and right click on the desired pet with the wavier

The wavier must then be given to the player who will be training the pet

The player can right click on the pet specified on the wavier to open the training menu, consuming the wavier when training is complete
Training Treats can be obtained rarely in any loot chest, purchased from the Traveling Merchant, received from Thank You Letters from turning in pets to the Pet Buyer, or crafted: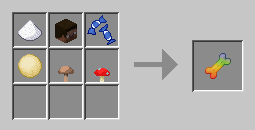 The Stuff
Rainbow Bean
Homemade Candies
Dough
Red Mushroom
Brown Mushroom
Taught Abilities come with the following restrictions:
Only 2/4 slots can be filled with taught abilities - the other 2 slots require

TMs

Pets can have a maximum of 2 of the same Ability, and the two taught Abilities cannot be the same. This means that to have a Tier II Ability (two of the same Ability), you must use at least one TM.
Abilities come in three categories:
Active: The ability is only used when the user is locked onto a target.

Passive: The ability is always "active."

Hit: The ability activates each time the user hits something.
Some abilities require a certain trait in order to learn. Teaching your pet two of the same ability increases the potency, signified by the parenthesis.
Ability
Taming Lvl
EXP Given
Items Required
Description
Tackle
15
250
> 1 Training Treat
> 1 Iron Chestplate
> 1 Potion of Strength
[Active Ability - effects only occur when chasing a target]
Leaps at current target, dealing 100(+50)% damage on impact.

Level Required: 1
Trait Required: (None)
Rarity: Common
Cooldown: 5.0(-2.0) seconds


Cleave
17
275
> 1 Training Treat
> 1 Iron Axe
> 1 Potion of Strength
[Passive Ability - effect is always active]
Deals splash damage within 3(+1) blocks equal to
75(+50%) attack damage.

Level Required: 3
Trait Required: (None)
Rarity: Common
Cooldown: 2.0(-1.0) seconds


Quickstep
19
300
> 1 Training Treat
> 1 Iron Boots
> 1 Potion of Swiftness
[Active Ability - effects only occur when chasing a target]
Immediately gives self Speed III(+II) for 8 seconds.

Level Required: 1
Trait Required: (None)
Rarity: Uncommon
Cooldown: 14.0(-4.0) seconds


Gust
21
350
> 1 Training Treat
> 1 Spell Book (Air ?)
[Active Ability - effects only occur when chasing a target]
Unleashes a mightly gust of wind that knocks back mobs within
7 blocks in a frontal cone with up to 1.4(+0.5) intensity.

Level Required: 3
Trait Required: (None)
Rarity: Common
Cooldown: 8.0(-3.0) seconds


Ice Beam
24
450
> 1 Training Treat
> 1 Spell Book (Ice ?)
[Active Ability - effects only occur when chasing a target]
Fires a beam of ice energy, dealing 75(+35)% damage
and slowing targets by 20(+10)% for 10s.

Level Required: 10
Trait Required: (None)
Rarity: Uncommon
Cooldown: 10.0(-4.0) seconds


Psybeam
24
375
> 1 Training Treat
> 32 Amethyst Shard
[Active Ability - effects only occur when chasing a target]
Fires a beam of psychic energy, dealing 125(+75)% damage.

Level Required: 5
Trait Required: (None)
Rarity: Uncommon
Cooldown: 8.0(-3.0) seconds


Poison Sting
28
450
> 1 Training Treat
> 10 Poisonous Potato
[Passive Ability - effect is always active]
Afflicts current target with a poison that deals
100(+50)% total damage over 6s.

Level Required: 1
Trait Required: (None)
Rarity: Common
Cooldown: 6.0(-2.0) seconds


Flurry
29
500
> 1 Training Treat
> 3 Diamond Sword
[Active Ability - effects only occur when chasing a target]
Deals a series of 6 AoE strikes with a 4-block radius.
Each strike deals 20(+20)% damage.

Level Required: 3
Trait Required: (None)
Rarity: Common
Cooldown: 10.0(-4.0) seconds


Water Gun
31
530
> 1 Training Treat
> 1 Spell Book (Water ?)
> 3 Water Bucket
[Active Ability - effects only occur when chasing a target]
Fires a pulse of water, dealing 125(+65)% damage to
the direct target, and 75(+35)% splash damage to
additional targets within 4 blocks.

Level Required: 1
Trait Required: (None)
Rarity: Common
Cooldown: 10.0(-4.0) seconds


Swords Dance
39
550
> 2 Training Treat
> 1 Diamond Sword
> 1 Iron Sword
> 1 Stone Sword
> 1 Golden Sword
> 1 Wooden Sword
[Active Ability - effects only occur when chasing a target]
Increases own attack damage by 30(+15)% for 20s.

Level Required: 10
Trait Required: (None)
Rarity: Common
Cooldown: 30.0(-5.0) seconds


Shadow Ball
41
570
> 2 Training Treat
> 1 Spell Book (Dark ?)
> 100 Coal
[Active Ability - effects only occur when chasing a target]
Launches an orb of dark energy at current target,
dealing 150(+75)% damage and reducing their
melee damage dealt by 10(+5)%.

Level Required: 5
Trait Required: (None)
Rarity: Uncommon
Cooldown: 10.0(-4.0) seconds


Blink
43
590
> 2 Training Treat
> 1 Spell Book (Dark ?)
> 32 Ender Pearl
[Active Ability - effects only occur when chasing a target]
Instantly teleports to current target.

Level Required: 1
Trait Required: (None)
Rarity: Rare
Cooldown: 5.0(-2.5) seconds


Solar Beam
47
610
> 2 Training Treat
> 1 Spell Book (Light ?)
> 100 Blaze Powder
[Active Ability - effects only occur when chasing a target]
Fires a beam of sunshine, dealing 25% damage. Damage
increases up to 300(+150)% as the surrounding
light level reaches the maximum value of 15.
Damage bonus is only half as effective at night.

Level Required: 10
Trait Required: (None)
Rarity: Rare
Cooldown: 15.0(-5.0) seconds


Earthquake
51
650
> 3 Training Treat
> 2 Spell Book (Earth ?)
[Active Ability - effects only occur when chasing a target]
Causes a strong earthquake at current location, inflicting
100(+50)% damage and 0.9(+0.4) knockback to entities
within 4(+1) blocks.

Level Required: 10
Trait Required: (None)
Rarity: Uncommon
Cooldown: 10.0(-4.0) seconds


Signal Beam
55
700
> 2 Training Treat
> 1 Spell Book (Light ?)
> 100 Glowstone
[Active Ability - effects only occur when chasing a target]
Inflicts target and nearby entities with Vulnerability,
causing them to take 10(+5)% more damage for 20s.

Level Required: 10
Trait Required: (None)
Rarity: Uncommon
Cooldown: 15.0(-6.0) seconds


Leech Seed
57
750
> 3 Training Treat
> 100 Wheat Seeds
> 1 Totem Of Undying
[Active Ability - effects only occur when chasing a target]
Launches an earthern projectile that drains the
health of targets, inflicting 50(+25)% damage
and healing for the same amount. Owner additionally
heals by half the damage dealt.

Level Required: 10
Trait Required: (None)
Rarity: Rare
Cooldown: 20.0(-5.0) seconds


Toxic
61
800
> 3 Training Treat
> 200 Spider Eye
[Active Ability - effects only occur when chasing a target]
Unleashes a wave of poison, inflicting a poison
effect to targets within 7(+2) blocks that deals
200(+100)% total damage over 10s.

Level Required: 20
Trait Required: TOXIC/RABID/VENOMOUS
Rarity: Rare
Cooldown: 15.0(-4.0) seconds


Nature's Bounty
63
820
> 3 Training Treat
> 1 Spell Book (Earth ?)
> 2 Netherite Hoe
[Passive Ability - effect is always active]
Increases owner's crop yield by 8(+4)%.
Effect cannot be stacked.

Level Required: 30
Trait Required: (None)
Rarity: Rare
Cooldown: 5.0(-0.0) seconds


Wood Hammer
63
820
> 3 Training Treat
> 1 Spell Book (Earth ?)
> 32 Apple
[Passive Ability - effect is always active]
Increases owner's log yield by 6(+4)% and
chance of finding a Bird's Nest by 3(+2)%.
Effect cannot be stacked.

Level Required: 30
Trait Required: SCAVENGER/FORAGER/PACKRAT
Rarity: Rare
Cooldown: 5.0(-0.0) seconds


Dig
63
820
> 3 Training Treat
> 1 Spell Book (Earth ?)
> 16 Diamond
[Passive Ability - effect is always active]
Increases owner's ore yield by 6(+4)% and
chance of finding a Crystal Geode by 3(+2)%.
Effect cannot be stacked.

Level Required: 30
Trait Required: SCAVENGER/FORAGER/PACKRAT
Rarity: Rare
Cooldown: 5.0(-0.0) seconds


Surf
63
820
> 3 Training Treat
> 4 Swordfish
> 4 Tuna
[Passive Ability - effect is always active]
Grants owner Water Breathing. Additionally
increases owner's fishing speed by 6(+4)% and
fishing luck by 3(+2)%.
Effect cannot be stacked.

Level Required: 30
Trait Required: AQUATIC
Rarity: Rare
Cooldown: 5.0(-0.0) seconds


Battle Cry
67
860
> 3 Training Treat
> 1 Super Strength Potion
> 1 Super Swiftness Potion
> 20 Sculk Shrieker
[Active Ability - effects only occur when chasing a target]
Increases the spattack damage of nearby allies by 10(+5)%
and speed for 20(+10)% for 20 seconds.

Level Required: 10
Trait Required: BRASH/BRAVE/RECKLESS
Rarity: Uncommon
Cooldown: 40.0(-10.0) seconds


Healing Orb
71
900
> 4 Training Treat
> 15 Super Regeneration Potion
> 1 Spell Book (Earth ?)
> 1 Spell Book (Water ?)
[Passive Ability - effect is always active]
When owner is damaged, conjures Orbs of Regeneration that
apply Regeneration I(+I) for 12 seconds.

Level Required: 40
Trait Required: (None)
Rarity: Rare
Cooldown: 45.0(-11.0) seconds


Life Bond
71
900
> 4 Training Treat
> 15 Super Healing Potion
> 1 Spell Book (Earth ?)
> 1 Spell Book (Water ?)
[Passive Ability - effect is always active]
When owner is damaged, conjures Life Bonds that transfer
2(+2) health. Does not work if under 1 health.

Level Required: 30
Trait Required: (None)
Rarity: Uncommon
Cooldown: 15.0(-4.0) seconds


Rock Smash
73
910
> 4 Training Treat
> 2 Spell Book (Earth ?)
> 3 Netherite Pickaxe
[Passive Ability - effect is always active]
Gives owner Haste I(+I).

Level Required: 40
Trait Required: (None)
Rarity: Rare
Cooldown: 5.0(-0.0) seconds


Vampirism
75
940
> 4 Training Treat
> 15 Extreme Healing Potion
> 1 Spell Book (Dark ?)
> 1 Spell Book (Earth ?)
> 1 Spell Book (Water ?)
[Passive Ability - effect is always active]
Owner heals by 10% of damage dealt.

Level Required: 25
Trait Required: REAPER
Rarity: Very Rare
Cooldown: 3.0(-1.0) seconds


Self Destruct
77
960
> 4 Training Treat
> 1 Spell Book (Fire ?)
> 1 Spell Book (Dark ?)
> 50 Tnt
[Active Ability - effects only occur when chasing a target]
Reduces own health to 1 to inflict damage to
targets within 10 blocks equal to 100(+50)% of
health before activating Self Destruct.
Damage falls off with distance.

Level Required: 50
Trait Required: RECKLESS/BRAVE/BRASH
Rarity: Very Rare
Cooldown: 300.0(-60.0) seconds


Impale
79
990
> 5 Training Treat
> 1 Netherite Axe
> 1 Spell Book (Dark ?)
[Active Ability - effects only occur when chasing a target]
Launches a piercing bolt that deals 100% damage to hit
targets, with a 50(+50)% chance to inflict Bleed
equivalent to 25% of the damage.

Level Required: 20
Trait Required: BRUTAL/SADISTIC/SAVAGE
Rarity: Rare
Cooldown: 10.0(-4.0) seconds


Night Slash
85
1030
> 5 Training Treat
> 3 Netherite Sword
> 1 Spell Book (Dark ?)
[Active Ability - effects only occur when chasing a target]
Performs a piercing dash at current target, dealing 10%
extra damage, increasing to 200(+100)% extra damage as
the surrounding light level nears complete darkness.
Damage bonus only applies at night.

Level Required: 20
Trait Required: (None)
Rarity: Rare
Cooldown: 10.0(-4.0) seconds


Ember
85
1030
> 5 Training Treat
> 200 Fire Charge
> 1 Spell Book (Fire ?)
[Active Ability - effects only occur when chasing a target]
Unleashes a burst of flame that deals up to 150(+50)%
damage to entities within 5 blocks in a frontal cone.
Additionally ignites those entities for 7(+4)s.

Level Required: 30
Trait Required: FIERY/FLAMING/BLAZING/PYROTECHNIC
Rarity: Uncommon
Cooldown: 9.0(-2.0) seconds


Icy Wind
85
1030
> 5 Training Treat
> 200 Blue Ice
> 1 Spell Book (Ice ?)
[Active Ability - effects only occur when chasing a target]
Unleashes a chilling wind that deals up to 100(+50)%
damage and inflicts Slow II(+1) for 7(+4)s to
entities within 5 blocks in a frontal cone.

Level Required: 30
Trait Required: ICY/FROSTED/FROZEN/CRYOMANCER
Rarity: Uncommon
Cooldown: 9.0(-2.0) seconds


Pay Day
89
1100
> 6 Training Treat
> 3 Monkfish Oil
> 200 Block Of Gold
[Passive Ability - effect is always active]
Increases owner's loot chest luck by 4(+3)%.
Effect cannot be stacked.

Level Required: 50
Trait Required: LUCKY/AUSPICIOUS/FORTUNATE
Rarity: Very Rare
Cooldown: 5.0(-0.0) seconds


Charge Beam
95
1800
> 8 Training Treat
> 3 Netherite Sword
> 400 Powered Rail
> 3 Spell Book (Electric ?)
[Active Ability - effects only occur when chasing a target]
Discharges a large amount of electricity, dealing 150(+100)%
damage and stunning all frontal targets for 2(+2) seconds.
Targets gain stun immunity for 10s afterwards.

Level Required: 60
Trait Required: VOLTAIC
Rarity: Very Rare
Cooldown: 20.0(-5.0) seconds


Robin Hood
95
1800
> 8 Training Treat
> 9 Nepthalite Arrow
> 3 Spell Book (Air ?)
[Passive Ability - effect is always active]
Shoots 3 arrows per shot instead of one.

Level Required: 60
Trait Required: SHARPSHOOTER
Rarity: Very Rare
Cooldown: 0.0(-0.0) seconds


Absolute Zero
95
1800
> 8 Training Treat
> 12 Nepthal Catalyst
> 3 Spell Book (Ice ?)
[Active Ability - effects only occur when chasing a target]
Eludes a biting aura of cold that damages entities within
7(+2) blocks for 20(+20)% damage and reduces their
movement speed by 20(+20)% for 2 seconds.

Level Required: 60
Trait Required: CRYOMANCER
Rarity: Very Rare
Cooldown: 0.8(-0.0) seconds


Flare Blitz
95
1800
> 8 Training Treat
> 3 Netherite Sword
> 600 Fire Charge
> 3 Spell Book (Fire ?)
[Active Ability - effects only occur when chasing a target]
Lunges at current target, dealing 300-400%(+100)% damage.

Level Required: 60
Trait Required: PYROTECHNIC
Rarity: Very Rare
Cooldown: 7.0(-3.5) seconds


Sanctuary
97
1970
> 9 Training Treat
> 15 Totem Of Undying
> 3 Spell Book (Water ?)
> 3 Spell Book (Earth ?)
> 3 Spell Book (Light ?)
[Passive Ability - effect is always active]
Heals players and pets within 5(+2) blocks 1 health.

Level Required: 50
Trait Required: REGENERATIVE
Rarity: Very Rare
Cooldown: 3.0(-1.0) seconds


Treasure Hunter
99
2140
> 10 Training Treat
> 1 Flamegold Powder
> 1 Perfect Diamond II
> 1 Perfect Emerald II
> 1 Perfect Amethyst II
> 1 Perfect Quartz II
> 1 Perfect Ruby II
> 1 Perfect Topaz II
> 1 Heart of Ice II
> 4 Spell Book (Earth ?)
[Passive Ability - effect is always active]
When scavenging an item, has a 20(+10)% chance to find
a Treasure Chest instead, which contains chest loot.
Loot type is biome and location dependent.

Level Required: 40
Trait Required: SCAVENGER/FORAGER/PACKRAT
Rarity: Rare
Cooldown: 0.0(-0.0) seconds